When Jesus Says "Pray!" - February 2017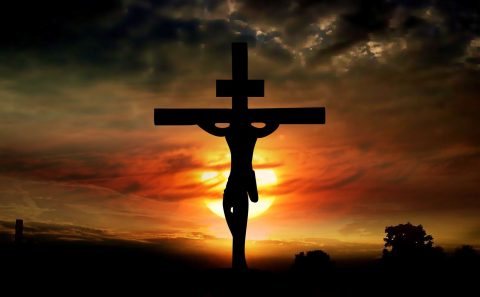 "But when He saw the multitudes, He was moved with compassion for them, because they were weary and scattered, like sheep having no shepherd. Then He said to His disciples, "The harvest truly is plentiful, but the laborers are few.Therefore pray the Lord of the harvest to send out laborers into His harvest."" Matthew 9:36–38  
"Also I heard the voice of the Lord, saying: "Whom shall I send, And who will go for Us?" Then I said, "Here am I! Send me."" Isaiah 6:8.
    In my prayer time over the past few weeks God has been repeatedly bringing to my mind the many people who do not know Him and how desperately He wants them to be saved. Jesus, as He surveyed the multitudes, was "moved with compassion" for them. The force of that phrase in the original language is closer to "had a gut wrenching yearning." This is not a distant and aloof longing but an intensely present and earnest desire for the good of those who have no Shepherd. It is in the context of this yearning that He gives a unique command to pray: "Therefore pray the Lord of the harvest to send out laborers into His harvest." The word used here for pray is usually translated "to beg, entreat or implore" and is a much stronger word for prayer than the common one. Jesus only gave a command to pray this way once in His entire ministry and it is in this story recorded in both Matthew and Luke. Jesus does not make this prayer optional for His followers, He instead makes it a command. But how can we pray that way?
    The only conclusion that I have been able to arrive at is that this kind of prayer is only possible with Jesus' kind of heart for people. We naturally view each other from a distance, looking only at externals, shielding ourselves from actually caring. What is the solution for this hardness of heart? We must have a new one! Romans 5:5 declares that the love of God is poured into our hearts through the power of the Holy Spirit. Unless God is in charge of our hearts, His love cannot reign in it.  That is what I have been growing in this past month; a faith that is simply content to be benefited without benefiting anyone else is nothing but self-centeredness. Then we find ourselves in the same boat as the man forgiven 10,000 talents but still perfectly fine being indifferent and, even worse, hostile to our fellow servants. God have mercy on us! Shall I be unmoved by Christ's distress? Why are our hearts not broken for those around us? Indeed, the earnestness of the prayer commanded by Jesus is not so that God will care! Isaiah chapter 6 reveals a problem in heaven: God has a desire to reach out to the world and He asks the question "Whom shall I send, and who will go for Us?" God's longing is constant…what He needs are His people! The one who responds is Isaiah, who but a moment before recognized his utter wretchedness in sin and by grace experienced the mercy and cleansing of God; it is such a man who responds "Here am I! Send me." It is then that God has a laborer to send into the field! If that is the result of a heart that is experiencing the grace of God, then if I am not experiencing that I must ask myself: Have I not experienced the grace of God? Or have I been unwilling to recognize my own heart condition? 
    In this last hour of earth's history God is calling His people off the sidelines. Let us dispense with finding excuses for our own heart sin! We must be done with bearing the name of Christ but rejecting His heart! Let us seek the Lord while He may be found, letting Him break our hearts with His grace! Let us pray for the love that will beg the Lord to send more laborers into the vineyard and the heart to declare "Here am I, send me!"