"I Will Not Let You Go" - January 2016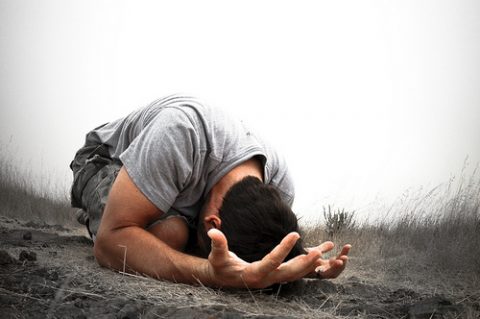 "And you will seek Me and find Me, when you search for Me with all your heart. I will be found by you, says the Lord…" "I will not let You go unless You bless me!" Jeremiah 29:13,14a; Genesis 32:26
    As I reflect on this new year, I am once again reminded of the custom of making New Year's resolutions. People set off with an agenda for the new year of self-improvement, goals for success and numerous other items. Almost as famous as the resolutions themselves are their short lifespans. Very few New Year's resolutions make it past the first week, even fewer past the first month and it is an exceptionally rare resolution that makes it to the next new year. Why is this? In reflecting on the failure of many of my own resolutions in past years the reason has been that my resolutions would have been better classified as "New Year's Daydreams." A daydream is cheap; anyone can have them because they cost nothing and make us feel good. The only drawback is that they evaporate when the going gets tough. A resolution requires the concentration of the will and determination to not give up regardless of what difficulties may be encountered. Resolutions are carried on in spite of, and often in the midst of, difficulty and pursued until the goal is reached. 
    In the last few months, I and many I know, have discovered a living experience with God that has brought us many profound evidences of God's presence in our lives and in the lives of those around us. But this has not exempted us from hardship, indeed many difficulties have presented themselves, ranging from the death of loved ones to the loss of jobs and a multitude of other hardships and discouragements. There is a popular idea out there that if you follow God everything will go easily and well for you. Commonly called the prosperity gospel, it revolves around the concept that everyone who follows God will gain all the riches and untroubled life that can be enjoyed on this earth. This idea flies in the face of all Biblical testimony and yet it has persisted in the face of such dramatic examples as Job, Abraham, Jacob, Moses, David, Peter, and Paul who all faced a host of life difficulties in the midst of following God. Not to mention the example of Jesus Himself, who lived with hardly any of the comforts we would consider basic necessities and suffered poverty, scorn, hatred and ultimately death at the hands of those around Him. Apparently, following God requires more than a daydream or half measures. It is the road of brokenness leading to complete reliance. Indeed, the goal of the Christian walk is to be totally connected with God which is why God calls for us to seek Him "with all your heart" and the promise is "I will be found by you, says the Lord." The amazing reality is that, though beset by trials, the people mentioned and many more, were profoundly blessed by God and connected to Him in ways that most of us would only dream of. The difference is seen in whole hearted seeking after God or resolution. Partial measures will not do. It is embodied in the broken cry of Jacob, wrestling with God on the verge of destruction by his own brother Esau, "I will not let You go unless You bless me!" A faith that experiences no hardship is as limp and lifeless as a muscle that never bears weight. It is those who, in humility recognize their own weaknesses and failures yet cling desperately to God in the dark that discover that He is with them through it all. That experience brings a spiritual depth that blows all superficial faith out of the water but it is only born through trial.  This explains why James declares "My brethren, count it all joy when you fall into various trials, knowing that the testing of your faith produces patience. But let patience have its perfect work, that you may be perfect and complete, lacking nothing" James 1:2–4. That is the faith that I want!
    Today I challenge you to ask yourself "Is my walk with God a resolution or a daydream? Am I committed to being with God even though the road is hard? Am I all in or just getting my feet wet?" I am done with New Year's Daydreams! How about you? Let Him know now!